Deprivations - The Psychopath and the Child

---

In a sealed City Mahisa has a miscarriage at work.

At home a mysterious woman tells Mahisa her baby boy was taken alive from her body.

She steals back her baby but in escaping from a murderous psychopath she ends up activating an experimental time machine.

She has to find her child in another time while helping the City's rebels.

But the psychopath is still trying to find her.

------------------------------------------------------------
This book is comparable to writings by Stephen King and Iain Banks.


Below are the first three chapters:


This book is suitable for readers 16+

---
[This novel uses factual research information about time travel experiments as well as medical data including surgical techniques.]

Powered by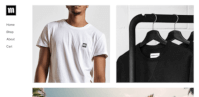 Create your own unique website with customizable templates.