Deprivations - The Psychopath and the Child

Mulligan gasped, sprawling on the floor. His face and hands, visible from his suit, quickly reddened and blistered.

His close fitting outfit already displayed scorching. Keeray pretended to intently study her device, casually speaking, "That was a low setting. I'm guessing you didn't find that exposure too comfortable." She peered at him over the top of the rod. "Please note there are other very painful things I can do to you. So it would be much nicer for you to answer my little questions. Now, I'll repeat them. Why and how did you break into Medical and why did you choose Mahisa?"

--------------------------------

Mahisa is a woman who has her sight restored in a hospital by a ruthless surgeon but, whilst there, she unexpectedly becomes pregnant.

Mahisa lives in a sealed city shaped by paranoia from previous chemical wars.

She gets a good job but is taken ill with a miscarriage. Then a mysterious woman tells Mahisa her healthy child was taken from her body.

So she has to steal back her baby boy. Mahisa also has to avoid the surgeon and a psychopathic cat-human Head of Security. In addition, Mahisa has to help people escape the city; but she must search for her child again after she lost him due to an experimental time machine. Plus Mahisa has to save the city from a race of psychopathic cat-humans.

In the midst of all that, she has to shine in her job.

--------------

This book is comparable to writings by Stephen King and Iain Banks.


---

Below are the first three chapters:


This book is suitable for readers 16+

---
[This novel uses factual research information about time travel experiments as well as medical data including surgical techniques.]

Powered by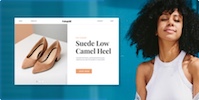 Create your own unique website with customizable templates.