The UK PM Theresa May suggests she needs a large majority in the up-coming general election so she can match the "strong mandate" from the new French president Emmanuel Macron.

So she announced the UK election BEFORE the election of Emmanuel Macron. How clever. Has she got a TARDIS somewhere to see how the French election went?

---

There''s a Conservative pledge to cut net migration to the tens of thousands in their manifesto.

Despite having missed target after target making the same promises in 2010 and 2015.

Labour will end car parking charges at NHS England hospitals by raising insurance tax on private healthcare to 20%.

Good but why not deal with the incompetence and wastage within the NHS as well (like repeat and repeat prescriptions when they're not needed? My Dad had this issue. It'll save a LOT of money that way.

May and Corbyn will appear one after the other on a BBC Question Time general election special, in a compromise deal.

Basically two unimpressive people trying to deceive us on BBC Question Time as if that's never happened before.

The Green party co-leader, Caroline Lucas, has urged Corbyn to enter last-minute talks about electoral pacts to stop a Tory landslide.

Well the Green party probably has its heart to the right place but of course we got to think about Corbyn not being tempted to think about anything that makes sense. (Let's face we're not talking about someone who's not very charismatic either.)

The Conservatives have accused the Lib Dem Sir Vince Cable of "scheming" to help Labour get into with discussing how anti-Tory parties could help each other during the election.

I think Labour could do with all the help it can get. Especially with the former Labour MP Simon Danczuk resigning from the party, saying it's "lost touch with reality". Thing is perhaps we need Labour now just to stir things up? To be unexpected?

---

Mind you the Lib Dem party has an even worse situation. Could get better with publicity:

Former Doctor Who show-runner Russell T Davies has written a drama about the true story of Jeremy Thorpe, the first British politician to stand trial for conspiracy and incitement to murder. Perhaps not a best publicity at an election but then "any publicity is good publicity".


---

The Ukip leader Paul Nuttall has insisted his party still has a political future despite last week's disastrous local election results.

In what way does it have a future? Thank God we don't see Nigel Farage around these days. (Am I the only one who NEVER liked him?)


The former Conservative leader Iain Duncan Smith has apparently used lyrics by the rapper Eminem.

WHAT???!!! I mean he's never been one I could like and he 's got a track record

including being asked "how he sleeps at night" after imposing cuts to disability support. Is he trying to be 'cool' as opposed to being cold?





These MP's are wealthy well-paid people who haven't any real training of how to manage the country and how to interact with people who aren't millionaires.

Shouldn't there be a Manage a Government/Country degree diploma? If they did it was a special BSc - standing for Bloody Stupid cretin.

I'm going back to my creative writing. I've got to finish off my new novel 'Imaginary Friends and Psychos'

A bit like the politicians I've been talking about.

Click here to read about ordinary psychopaths in my 'Deprivations' novel:


Powered by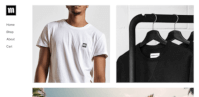 Create your own unique website with customizable templates.