As if London hasn't already suffered too much...

The terrible fire in the Grenfell Tower block has apparently claimed several lives. It was reported this Tower was built in the 1970s.

Which made me think about the immensely safer tower blocks in Rochdale nicknamed the Seven Sisters - they were built in the 1960s.

When I visited one of those Seven Sister blocks I could see out the window to another block. And one of the flats that in that block (on the 10/11th floor I think) had been completely burnt out by a fire caused by a gas heater. (These blocks are not supposed to have gas heaters so the person living in that flat illegally had one switched on.) Even though that flat was completely gutted, the fire did not spread to any other flat in that block.

Apparently the Seven Sisters blocks were award-winning which brings to mind the bizarre situation about the Rochdale Council or RBH(?) possibly wanting to knock them down even though there's nothing wrong with them.

Says a lot about the lacking in Health and Safety care there was in the building of the Grenfell Tower block. The Seven Sisters blocks in Rochdale are immensely safer.

This thing about tower blocks makes me think of the skyscrapers around the world particularly in New York City.


---


I think few people can forget the absolutely tragic situation about 9/11. And they were opened in 1973.

I read several articles online that talked about what would've happened if one of those planes had hit the Empire State Building instead of the Twin Towers. The immediate response was that whilst the Empire State Building would've been very seriously damaged, it wouldn't have collapsed. And that skyscraper was being built in the late 1920s and opened in 1931.

It's a shame we're experiencing these tragedies which were made worse by the lack of care (laziness?) in the 1970s.

(Mind you I could also talk about the UK celebrities in the 1970s who got away with abusing several children in London because of their status. Think about Jimmy Savile etc. I know a woman who lived in London at that time when she was teenager and she knew Jimmy Savile was infamous then. But nothing was done.)

I probably will get told off now by Trump in one of his tweets.

(We can all dream we're far more important than we actually are. Am I talking about me or Trump? You choose.)


---


Well I think we've all had too much politics anyway so perhaps these kind of tragedies show us what's really important. Human beings and our lives.

Oh by the way, it's being reported in tweets about Trump being potentially the antichrist. I'm not religious at all but I did actually tell people about that warning stated in the New Testament. But hey what do I know? I'm not American (the nearest I have are Canadians in my family but having said that there could be an American in my family history - so who knows?)

As for the upsets and the UK general election and PM Theresa May being shocked by the results...

Anyhoo...

I don't have anything do with them or do I? Maybe I do...

My novel 'The Ruler of Hell: The Devil's Sister' is now in paperback from Amazon (You can get it on ebook too- Google it). Click here:


Powered by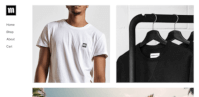 Create your own unique website with customizable templates.