Election fever is here.

Emmanuel Macron's French presidency win has been celebrated by many online, though some have said it will bring France's demise.

The centrist candidate decisively defeated far-right candidate Marine Le Pen on Sunday, becoming the country's youngest president.
Some tweeted the election result was a victory for "the free world" while others - primarily alt-right Twitter users in the US - claimed its winners were Islam and jihadists.

Which is a bit puzzling. France is dominated by secularism but Macron's opponent was called the "grand priestess of fear".

Irrational fear about Islam is something we're very familiar with the UK and USA.

And President Trump won't leave us.


---

Of course the next major election is in the UK.

After discussions behind the scenes, finally the different political leaders May and Corbyn are to appear on BBC Question Time leader special.



---

Is there going to be more fear mongering? Well Trump likes doing that. Think about this:

North Korea leader Kim Jong-un is expressing more warlike statements designed to freak out America and countries close to North Korea.

They state they have an:

"invincible army" and an arsenal of nuclear weapons that will turn the US into a "sea of fire"

This sounds like the statement of a mad and nervous ruler.

This is worrying because USA has a mad and nervous ruler as well. Would the world at this point would be in a safer position if Clinton had won? This is a tester for Trump.

Read my Deprivations novel and relax. Although there are so many things in this book that relate to how we feel. Anyway, it's free to download from Amazon worldwide (only today and tomorrow).

Is that fear mongering about my book? Whatever...

Go to

Amazon UK via this link and download it for free:

---

or

Amazon US via this link and download it for free:


Powered by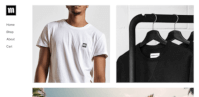 Create your own unique website with customizable templates.